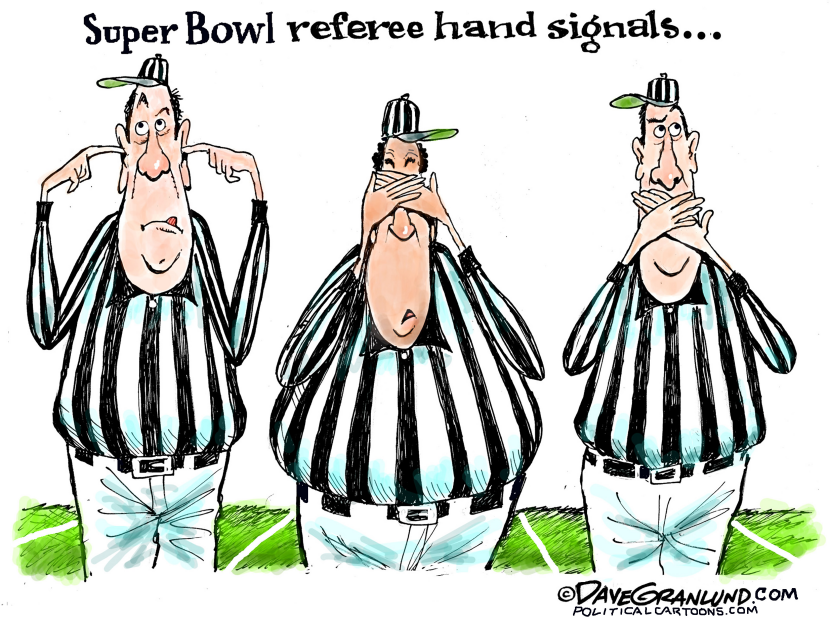 Subscribers Only Content
High resolution image downloads are available to subscribers only.
---
Not a subscriber? Try one of the following options:
OUR SERVICES
PAY-PER-USE LICENSING
FREE TRIAL
Get A Free 30 Day Trial.
No Obligation. No Automatic Rebilling. No Risk.
Twenty-six years ago, members of a California-based cult named Heaven's Gate committed suicide because they thought the comet Hale Bopp, which was passing close to earth in its 4,000 year orbit across the universe, was actually a space ship that would take them home to paradise.
I used to think that people like that, who made their own continued existence contingent upon the vagaries of fate, narcissistic personalities and astrological formulations were pathetic.
And then I remembered that I was a Philadelphia Eagles fan, and found humility.
True, I've never considered taking a lethal combination of Montepulciano d'Abbruzzo and Drano if the Birds didn't make the playoffs, but there is something cultlike in my devotion to the team.
I was reading about a poll which found that almost 20% of Philadelphians would miss their own weddings if they conflicted with the Super Bowl. I also read that given the choice between winning a million dollars in the lottery and winning the Super Bowl, 21% of fans would again choose the Lombardi Trophy.
I might have a slightly harder time giving up the dough because spouses are significantly more fungible than money, but I'd still come down on the side of the gridiron victory.
I say this even though we already won in 2018. I say this because I've been a fan since 1973 when my father got us season tickets and I was introduced to that indigenous tribe known as the "700 Section."
Philadelphians are as devoted to their teams as Romeo was to Juliet, as King Kong was to Fay Wray, as Orpheus was to Eurydice and it really does have elements of romantic love.
This is doubly true about the Eagles.
In the week leading up to the big game, I found my normal level of obsessive-compulsiveness reached epic proportions. I turned lights on, and off, and on, and then off again, worried that the Kelce's mother would somehow convince Jason to throw the game for family unity.
I flushed extra times, thinking that if I did not, Jalen Hurts' shoulder would freeze.
I ground my teeth, causing Dr. Giordano, my sainted dentist, to ask if I wanted to end up at the Pearly Gates with zero Pearly Whites.
I never expected it to be this bad, especially since we'd already won one championship. But this is what happens when you grab that brass ring. You don't want to give it back.
When I was growing up, the team to envy wasn't Dallas. In the 1970s, if you lived in Southeastern Pennsylvania, you hated Pittsburgh. The Steelers were winning over and over again, a disgusting Steel Curtain of magic.
When I was a pre-teen, the late, beloved Franco Harris picked up a deflected pass from Terry Bradshaw and executed the most famous play in all of gridiron history: The Immaculate Reception.
They had Lynn Swann, Rocky Bleier, Mean Joe Green, John Stallworth, L.C. Greenwood, Jack Ham.
We had great guys too, like the Fred Astaire of football, Harold Carmichael, and the Minister of Defense now preaching in Heaven, Reggie White, and of course Wilbert and Randall and Tommy and Norm.
But none of them won a Super Bowl. All of them broke our hearts.
While people in the 'Burgh kept racking up bragging rights and finger bling.
Is it any wonder we pelted Santa? A person can only take so much before she cracks. (He probably rooted for the Giants so no weeping from this quarter.)
The point of this long rumination on the Eagles after the lost Super Bowl LVII to the Kansas City Chiefs is to explain to those who probably don't need that lesson why exactly we are the way we are.
The suggestion that there is any group of fans that loves more deeply, hates more fiercely and forgives more easily than Philadelphians is as crazy as the fellow who decided that hiring Chip Kelly was a good idea.
The idea that we can lose with the grace of a Detroit Lion or a Cleveland Brown or an Atlanta Falcon or a Minnesota Viking or a, God love them, Buffalo Bill, is as mad as the idea that Tom Brady is human.
We are Philadelphians. We cry ugly.
Now excuse me while I go flush a few more times.
–
Copyright 2023 Christine Flowers, distributed exclusively by Cagle Cartoons newspaper syndicate.
Christine Flowers is an attorney and a columnist for the Delaware County Daily Times, and can be reached at [email protected]