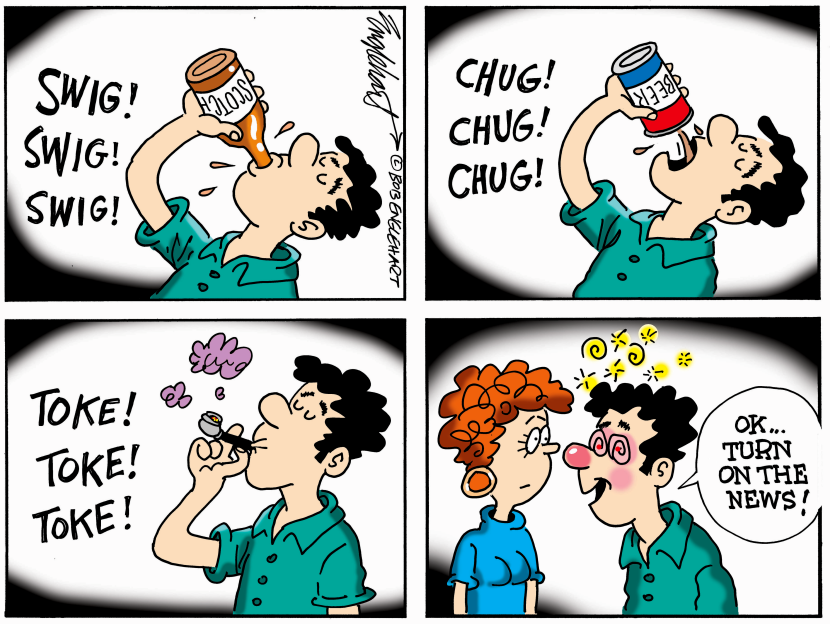 Subscribers Only Content
High resolution image downloads are available to subscribers only.
---
Not a subscriber? Try one of the following options:
OUR SERVICES
PAY-PER-USE LICENSING
FREE TRIAL
Get A Free 30 Day Trial.
No Obligation. No Automatic Rebilling. No Risk.
When you grow up with an Italian mother, you are familiar with the phrase, "let's go in the kitchen and have coffee."
Most people, regardless of their ethnicity or heritage, are used to the idea of sitting down and having coffee. It's just that with Italians, this was the female equivalent of war room discussions at the White House.
Growing up, I spent a lot of time with the Italian side of my family. My mother, Lucy, would often head down to what we called 49th Street, her old West Philadelphia neighborhood, and I tagged along.
The memories of those visits are still vivid a half century later. There would be hugs, exclamations of "how big" I'd gotten, and then everyone would go into the kitchen and partake of cookies, coffee and gossip.
Not to play into old stereotypes, but women really are more talkative and interactive. That's normally a good thing. But a group of women who now famously sit around some corporate minion's vision of a table and engage in public conversations have pretty much ruined my memories.
Those women, the so-called "ladies" of "The View," have turned conversation into a weapon, and their tongues into knives.
When Cousin Helen or Cousin Mary would chat about someone who screwed up, they were equal opportunity critics. Even if they liked you, they were honest about the gravity of your sins.
When Cousin Rita and Cousin Antoinette debated who needed to apologize to whom, and how many baked goods would be needed to balance the scales, they were ruthless in their honest assessment of blameworthiness.
The harridans of "The View" are as different from my cousins as the Taliban are from the Green Beret: yes, they both use guns and engage in violent combat, but my cousins and the Green Beret were on the side of decency.
This show, which started out as the brainchild of the late great Barbara Walters, was designed as a showcase for opinionated women. It was a brilliant idea, because the most amusing and entertaining discussions are always between women with strong views and stronger voices.
Barbara and her producers knew that this would make for great television, if not an esoteric dive into profound philosophical musings.
And for a while, they were right. They had a definite liberal bent, and they weren't particularly fond of the conservatives they
had like Elizabeth Hasselback who, like her QB husband Matt, was expert at throwing (shade), but they didn't exactly use the tar and feathers, even during the Bush years.
But any woman who was tapped to fill the "conservative" slot on the show soon found that she was going to be attacked like an egg by a slew of opportunistic sperm.
Candace Cameron Bure, Jedediah Bila and most notoriously Meghan McCain were treated like unworthy, offensive and unintelligent tools of the patriarchy before they either got the boot or chose to leave.
It became increasingly evident that the only women allowed to crow at that table were the ones who swallowed the Orwellian groupthink pill with their morning coffee.
Liberals good, conservatives evil. Now a word from our sponsors.
I have never watched an entire episode of "The View." But like most Americans, I have seen snippets on YouTube and elsewhere, especially when one of the co-hosts says something particularly dumb.
I say particularly, because so much of the banter is mediocre, but even the gals around that table surpass themselves on
occasion.
A recent example is when they tried to distinguish between the twin firings of Don Lemon and Tucker Carlson, coming on the same day.
They cackled in glee at the termination of Tucker because he was a "fascist," but they made excuses for the fellow who had basically called every one of them "past their prime."
This is what Sunny Hostin had to say about Lemon: "And I will say that I don't believe in my experience with him that he's a misogynist. I think he loves women. He loves his mother. He loved his sister. He loves me. He loves Joy [Behar]."
That is what every mother of every killer has ever said about her felonious son, shocked that her sweet boy could have committed a crime because he brought her flowers on Mother's Day.
Hostin is a fool.
A few days before that, Jane Fonda, whose Botox has seeped into her brain, suggested that all pro-life Republican politicians should be murdered.
She wasn't joking, despite her attempt to walk back the comments when she saw the reaction from people online and in Congress.
These are not normal conversations from normal women.
These are not conversations worth having, or listening to anywhere outside of an institution for the mentally insane.
These are not conversations that my Italian cousins would have had over coffee and Stella D'Oro.
These women are worthless, and their conversations should be ridiculed, and then ignored.
I've done the ridiculing. Now, on to ignoring them.
–
Copyright 2023 Christine Flowers, distributed exclusively by Cagle Cartoons newspaper syndicate.
Christine Flowers is an attorney and a columnist for the Delaware County Daily Times, and can be reached at [email protected].