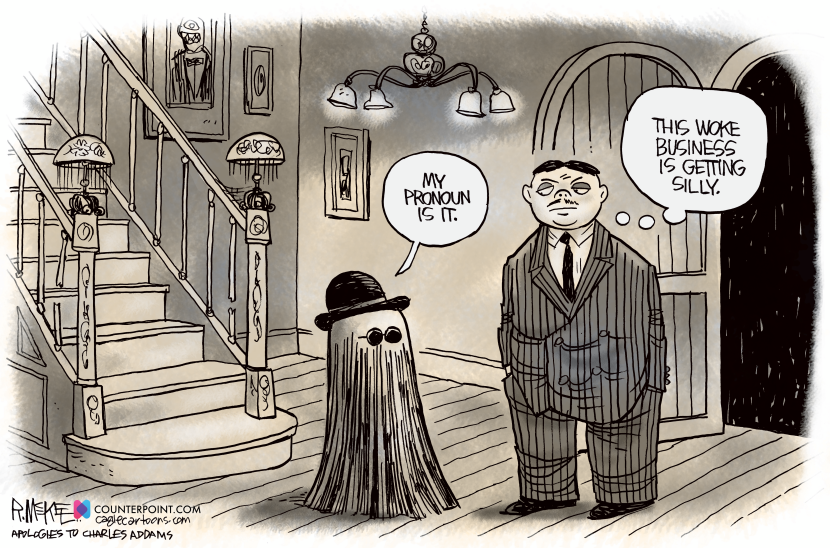 Subscribers Only Content
High resolution image downloads are available to subscribers only.
---
Not a subscriber? Try one of the following options:
OUR SERVICES
PAY-PER-USE LICENSING
FREE TRIAL
Get A Free 30 Day Trial.
No Obligation. No Automatic Rebilling. No Risk.
Democrats in Philadelphia just came through a bruising mayoral primary, which is basically the city's general election.
What just happened in the city that I love and in which I have spent all but a month of my life is a very welcome confirmation that Philadelphians are not fools, nor are we dupes for promises and shiny trinkets that come from outsiders.
The key players in the Democratic primary were five equally powerful and compelling characters: two businessmen, two city councilmembers and a former city controller.
Cherelle Parker was a seasoned politician who had navigated the internecine channels of local politics for years. Allan Domb and Jeff Brown were men who had built empires from scratch, the first in real estate and the second in retail. Rebecca Rhynhart was a well-respected financial executive who was able to root out corruption and incompetence in city spending and taxation.
Each appealed to different groups, but all but one made overtures to "Philadelphians" as a unified community of people with common interests.
That "one," was Helen Gym, a former city councilmember who continued to fill the role of divisive firebrand that had catapulted her into office in 2015, and was the hallmark of her earlier form of activism.
And even though she wasn't the only candidate who had "come from somewhere else," she very deliberately called on national figures to help her make her case to the voters, prioritizing star power over sincerity.
And that's where we see how the progressive movement can be stopped, or at the very least, slowed down to a more manageable pace.
Conservatives have watched as liberals have had exceptional success at both the national and local levels over the past few years.
While no one would consider Joe Biden a natural leftist, he has embraced many of the social policies and the general "zeitgeist" of the progressives.
Then there was that blue mini-wave that erased the expected red wave at the midterms last year.
In Pennsylvania, we have a senator who, with all of his medical issues, still managed to erase a Republican presence in our congressional delegation.
And most recently, a rabidly pro-abortion woman named Heather Boyd captured a seat that Republicans could have won in Delaware County, thereby keeping a Democratic majority in Harrisburg.
Progressives, and not moderate Democrats, seem to be on the march.
Except they were blocked in Philadelphia.
Every Democrat vying for mayor this time around was either center left or reflected the traditional values of the Democratic party I belonged to for almost four decades: support for blue collar workers, support for public schools, and a healthy appreciation for law enforcement and the need to ensure the safety of Philadelphia's citizens.
I am the product of that type of Democrat, and I have always had more of an affinity with that tradition than I have with traditional Republican beliefs in small government and low taxes.
But somewhere along the line, the left decided that traditional values were no longer good enough, that they needed to burn down that beautiful but rickety old house and rebuild it from scratch into some modern, unrecognizable monstrosity.
If you look at the numbers, the results of this primary were a very real repudiation of a progressive movement that thinks marches and bullhorns held by strangers is more important and effective than the opinions of those who have actually lived here, drunk the "wooder" and walked the potholed streets for generations.
The top vote-getter by far – Cherelle Parker – was a woman who was born in this city, who raised children in this city, who has always worked and paid taxes in this city, and who has made numerous connections with people from this city.
Parker was not my choice in the primary, but I would be happy to see her as mayor if only because she is homegrown, and understands better than Mark Ruffalo, AOC and Jane Fonda what it means to wake up and hear gunfire outside of your window.
I would have been happy with anyone but Helen Gym, because her brand of progressivism was that same sort of patronizing, "I know better than you do what's best for you" mentality that I also see when progressives wax poetic about immigration.
Many of them never even met an immigrant, but know all about their problems and needs from those online articles they scour while using the free WiFi at Starbucks.
Unlike Chicago, which just guaranteed that it will become even more dangerous and decrepit under its new progressive mayor, Philly told the outsiders with their dangerous anti-police and criminal-as-victim philosophies to go stuff a cheesesteak in it.
And while there are a lot of conservatives who are still going to kvetch and complain that the city will remain in Democratic hands, they are foolish to ignore the real story in this last election:
The radicals lost. And the "left of" center, held.
–
Copyright 2023 Christine Flowers, distributed exclusively by Cagle Cartoons newspaper syndicate.
Christine Flowers is an attorney and a columnist for the Delaware County Daily Times, and can be reached at [email protected].