You might have heard, but there was an election this week.
While there is a good deal that remains uncertain (Georgia's Senate race won't be settled until next month), one thing that seems universal is our exhaustion over election ads and petty bickering from candidates.
Fortunately, we can all now safely turn on our TVs and not be afraid of eerie music playing behind black and white images of craven politicians attacking one another. We'll just have to wait a bit longer for those lawn signs to be removed.
Here are our top ten most reprinted cartoons of the week:
#1. Chris Weyant, Boston Globe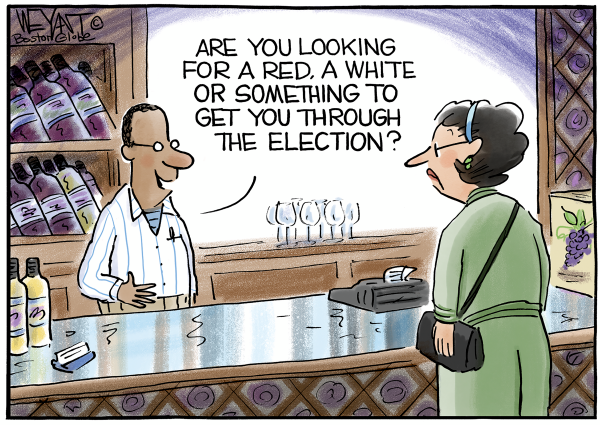 Subscribers Only Content
High resolution image downloads are available to subscribers only.
---
Not a subscriber? Try one of the following options:
OUR SERVICES
VISIT CAGLE.COM
FREE TRIAL
Get A Free 30 Day Trial.
No Obligation. No Automatic Rebilling. No Risk.
#2. Dave Whamond, Cagle.com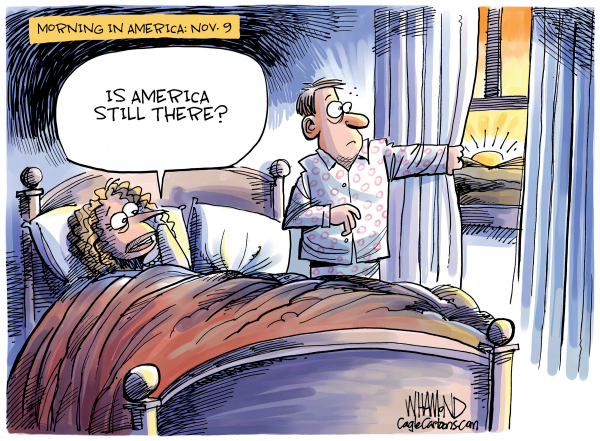 #3. Jeff Koterba, Cagle.com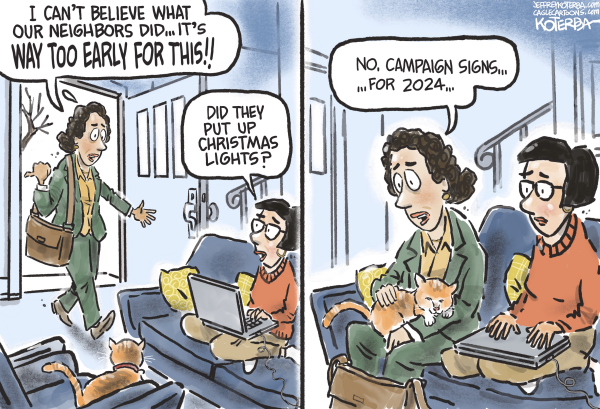 #4. Dave Granlund, Cagle.com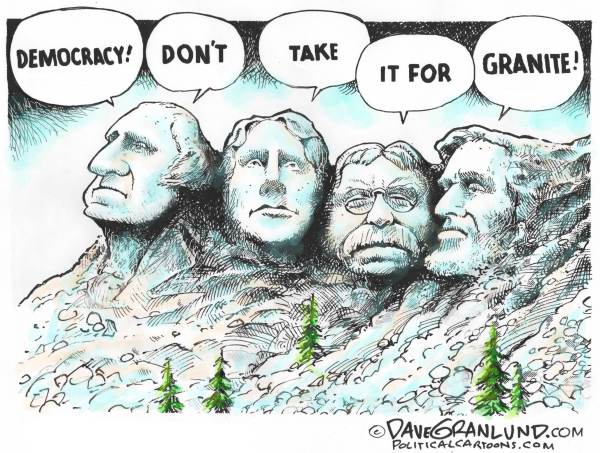 #5. Jeff Koterba, Cagle.com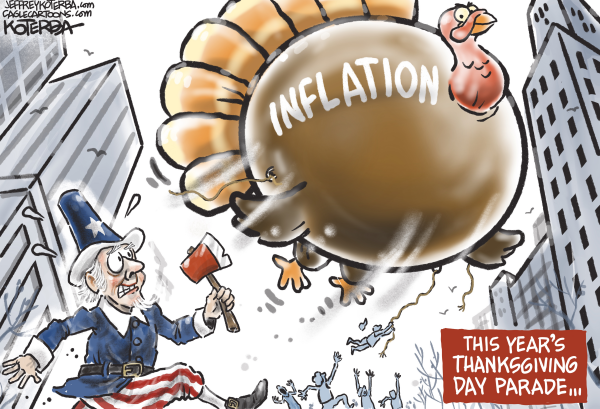 #6. Randall Enos, Cagle.com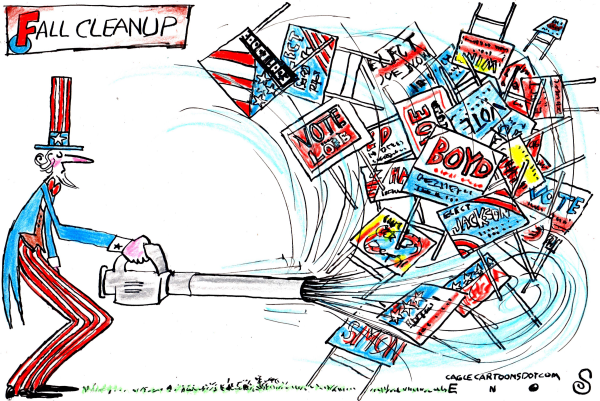 #7. Rivers, Cagle.com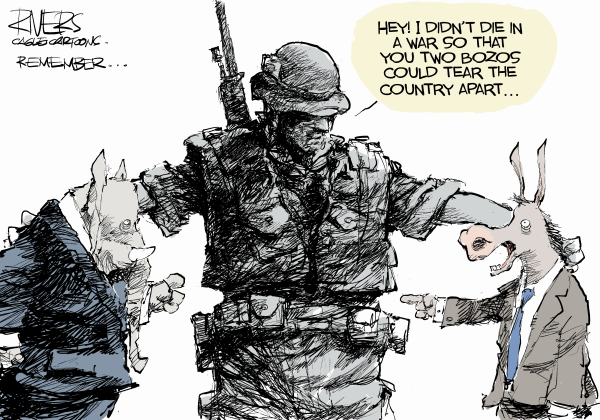 #8. Chris Weyant, Boston Globe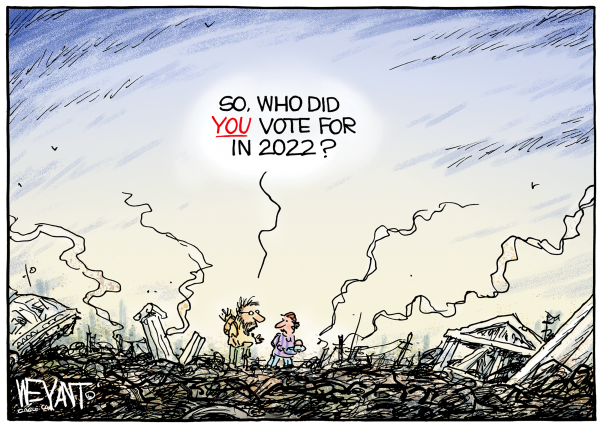 #9. John Darkow, Columbia Missourian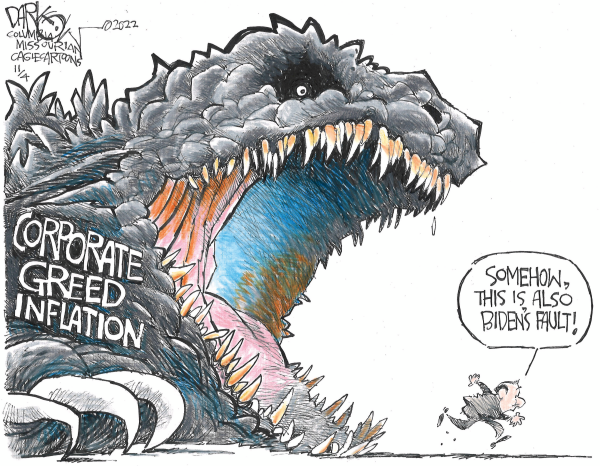 #10. Dave Granlund, Cagle.com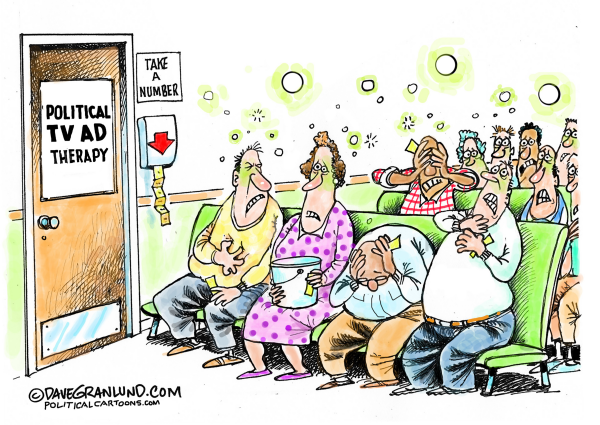 –
Daryl Cagle is the publisher of Cagle.com and owner of Cagle Cartoons, Inc, a syndicate that distributes editorial cartoons and columns to over 700 newspapers. See Daryl's blog at: DarylCagle.com. See all of the cartoons at Cagle.com.