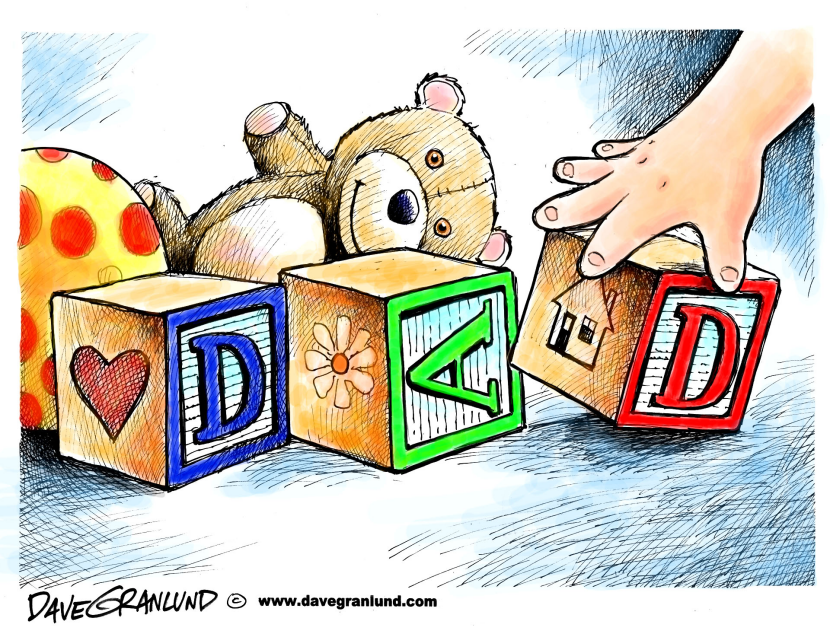 Subscribers Only Content
High resolution image downloads are available to subscribers only.
---
Not a subscriber? Try one of the following options:
OUR SERVICES
PAY-PER-USE LICENSING
FREE TRIAL
Get A Free 30 Day Trial.
No Obligation. No Automatic Rebilling. No Risk.
In many of my writings, I've discussed my "three teenage daughters." It was a neat, concise way of referring to the people who made me what I am today – deeply in debt.
Seriously, though, they made me a dad and added a new level of purpose, joy and relentless anxiety to my life. Well, my eldest and most expensive daughter recently nullified that succinct phrasing by turning 20. (The anxiety hasn't let up.)
For the past 19 years, we've observed each of her birthdays by throwing elaborately-themed celebrations with designer cakes (usually featuring "horsies"), multiple trips to the local party store and (sometimes) frantic do-it-yourself plumbing in the aftermath of a slumber party.
One of her more memorable parties was a birthday fiesta when she was a toddler. We had maracas, mariachi music, Tex-Mex food and Tex-Mex food. (I'm pretty sure I was just trying to re-create my favorite restaurant at home.)
The highlight of the party (other than the Tex-Mex food) was a piñata that was apparently constructed with bullet-proof armor. After I fumbled around with a box cutter, my dad pulled out what he called a "real knife" for some piñata modifications to keep the kids from ruining their rotator cuffs. (I was able to grab most of the Snickers bars.)
We hosted another "little girl" party at a local horse stable where the kids rode ponies, and I spent most of my time trying to keep everyone from eating hay and ruining their footwear.
Our greatest success might have been when my daughter turned 18 and we managed to pull off a surprise party that included her high school friends – whom we had to invite in secret by creepily messaging them on Instagram. Oh, the horror!
She actually loved the party, and my consolation for the expense was that it was held at Fuzzy's Taco Shop. Our daughter seemed truly appreciative and impressed by our efforts – for a minute or two.
Since she's now off at college, we thought we might avoid a birthday party this year, but we caved when she texted us to request "another cool cake," followed by a manipulative heart emoji. Our first mistake was allowing her to handle ordering the cake, which cost roughly the same as my latest round of dental work.
The "cool cake" quickly morphed into a birthday picnic brunch at a lakeside park (near a coffee shop–of course) with some of her college friends. The cake was accompanied by an extravagant fruit tray and a large arrangement of "the Lord's" Chick-n-Minis from Chick-fil-A. She even invited me and my wife to attend­–as long as we kept our distance and pretended to be groundskeepers.
When the party was over and I had finished pulling weeds, she gave us a big hug and thanked us for making her feel special, which made the whole thing worth it.
Since I no longer have three teenage daughters, I guess I'll start calling them my "three mostly-grown daughters" or my "three semi-adult daughters." And maybe they'll forgive me if I slip once in a while and call them my three little girls.
–
Copyright 2023 Jase Graves distributed exclusively by Cagle Cartoons newspaper syndicate.
Graves is an award-winning humor columnist from East Texas. His columns have been featured in Texas Escapes magazine, The Shreveport Times, The Longview News Journal, and The Kilgore News Herald. Contact Graves at [email protected].