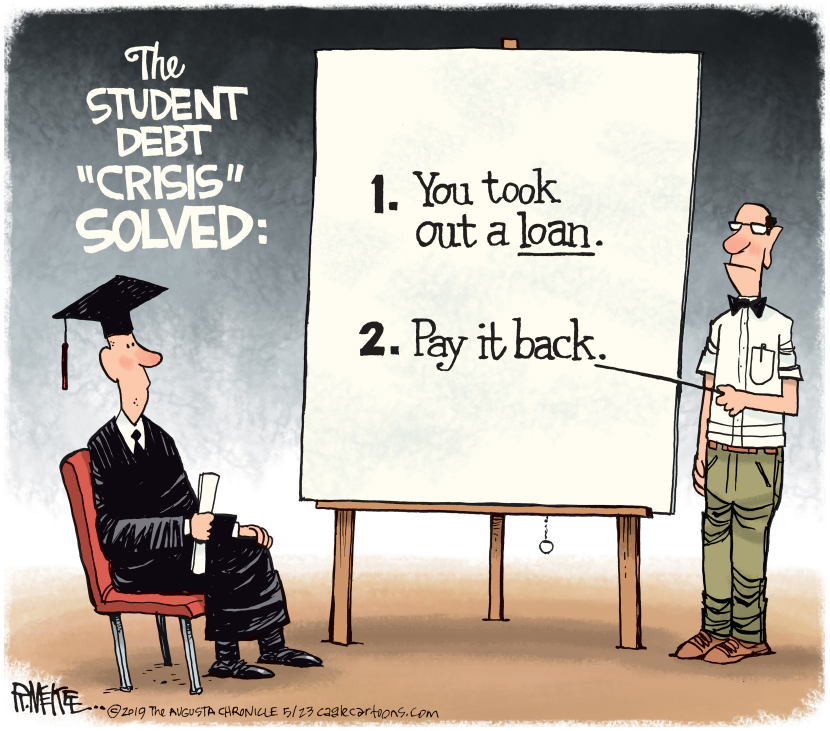 Subscribers Only Content
High resolution image downloads are available to subscribers only.
---
Not a subscriber? Try one of the following options:
OUR SERVICES
PAY-PER-USE LICENSING
FREE TRIAL
Get A Free 30 Day Trial.
No Obligation. No Automatic Rebilling. No Risk.
What's Wrong with Daddy? by Jase Graves
Having two of my semi-grown daughters in college simultaneously has truly been an adventurous journey for our family – the kind where you enjoy amazing new experiences, but your expensive designer luggage gets stolen and you have to request an extra air-sickness bag.
For the first few months of their college lives, our daughters called us regularly to discuss their activities and to tell us how much they missed us (or at least our pets). Now, on the rare occasions when they call/text, we know it means one of two things: 1) they need more money or 2) something is wrong (and they probably need more money to fix it).
Our most recent crisis-text involved our "happy-go-lucky-and-blow-$300-on-another-pair-of-limited-edition-Nikes" middle daughter. At around 1:00 AM on a Friday night, my wife received an urgent text from an unknown number informing us that it was our daughter using a friend's phone because she had lost her phone (again) and, therefore, could no longer function as a viable human being.
We replied to the text by informing her that our Life360 parental-stalking app showed her phone to be at a restaurant where her mother and I can't afford to eat. (We didn't ask why she was awake and out in the middle of the night because we naturally assumed she was attending a nocturnal Bible study.)
After not receiving any communication for next several hours and frantically imagining that she had been abducted by Russian Nike traffickers, we were relieved by a late-morning call from our daughter, who provided a rather vague and suspicious explanation of how she had found her phone and could now resume life as an actual person. (I'm pretty sure she also asked for more money.)
Other than a couple of the most expensive flat tires in the history of flat tires, a sophomore-college-student-proof pickle jar lid and a gymnastics accident in which she basically dislocated her entire body, our eldest and most expensive daughter has managed fairly well.
One of her more memorable requests for help was last semester when she called to inform us that she and her roommates had tried out her brand-new, state-of-the-art, top-of-the-line, high-end, gourmet air fryer, and it started smoking. I replied that she should tell the air fryer that smoking is addictive and bad for its health. (She didn't laugh.)
She said they eventually discovered that the source of the smoke was a freshly-baked cardboard packaging insert they had failed to remove from within the device before trying to use it. (I think I broke a rib laughing.)
She then asked if we thought the air fryer would be ok. I replied that if it quit smoking immediately, it could probably avoid heart disease and cancer. (I'm pretty sure she hung up at that point.)
Seriously, though, I realize that raising children to be independent adults should be one of a parent's primary goals, but it's still nice to be needed from time to time while they are on their college journey, even if it just involves a stubborn pickle jar lid – and more money.
–
Copyright 2023 Jase Graves distributed exclusively by Cagle Cartoons newspaper syndicate.
Graves is an award-winning humor columnist from East Texas. His columns have been featured in Texas Escapes magazine, The Shreveport Times, The Longview News Journal, and The Kilgore News Herald. Contact Graves at [email protected]