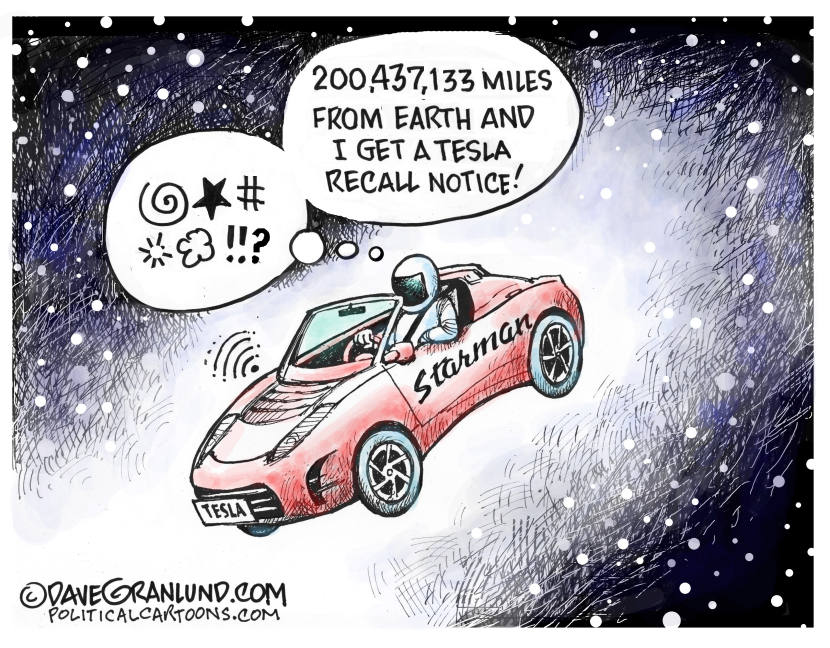 Subscribers Only Content
High resolution image downloads are available to subscribers only.
---
Not a subscriber? Try one of the following options:
OUR SERVICES
PAY-PER-USE LICENSING
FREE TRIAL
Get A Free 30 Day Trial.
No Obligation. No Automatic Rebilling. No Risk.
What's Wrong with Daddy? by Jase Graves
My car is currently in hospice. I'm trying to keep it comfortable and provide a reasonable amount of care, but I've accepted that it's probably approaching the end of its life.
With the expenses of two daughters in college and one in the prom dresses-driver's ed-manicures-cell phones-Starbucks throes of high school, we need to keep our geriatric family vehicle alive for as long as possible.
My car is paid-for, which means, of course, that it has been steadily disintegrating since the day of our final monthly installment. So my goals at this point are to keep it relatively hygienic, reasonably safe for human occupancy, and only moderately embarrassing for the neighbors.
The following are a few strategies you can use to maintain your own vehicle with compassion (and minimal expense) in its twilight years.
First, speaking of expense, prepare to pay for at least one major repair every couple of months (and continually ask your wife if the repairs exceed the cost of a new car payment). These repairs will probably not cause the check-engine light to shut off completely, but it may not burn a hole in your retina like it did before.
Just last month, my car required the replacement of two major parts – apparently in order to keep it from exploding. I'm not much of a "car person," so I didn't really understand the technician's lingo, but I could have sworn he said I needed two new flux capacitors.
Next, maintain the exterior of the vehicle by purchasing a membership at one of those automatic car washes. Here, you can remain inside the car while a depressed teenager wielding a giant toilet brush sluggishly smears some dirty water on your windshield before sending you on a cheap amusement park ride through the thrilling tunnel of suds. Will your license plate fall off? Will you suddenly remember that your driver's side window won't roll all the way up unless you call down elaborate curses upon it? You never know what excitement awaits you, but at least you can be certain that it will start raining immediately upon your exit from the tunnel.
Now for the interior. If you still have a teenager living at home, be sure to search all nooks and crannies of the vehicle for food debris and clothing. If you smell something funny (funnier than usual, that is), lift the edge of the floor mats to retrieve fermented Gummi Bears and McFossilized french fries. (Resist the temptation to see if they're still edible. They aren't.)
For floorboard carpet stains, I've found that Shout stain remover is effective in eliminating evidence of Panda Express takeout spills. As an added bonus, it will leave your floorboards with the pleasing aroma of freshly-laundered underwear.
And speaking of underwear, reach as far under the seats as possible to discover random articles of long-lost, soiled athletic clothing – and the occasional sports bra.
Once you've cleared the vehicle's interior of most biohazards, ask your teenager to please keep her feet off of the glove box trim, center console, passenger window, etc. In fact, ask her if she could please find a way to occupy a seat without actually touching anything.
I'm sure that when the day comes to say goodbye to my car, I'll experience some wistful sadness. After all, our three daughters grew up riding in it and forcing me to listen to bad music. Maybe I can make it run for a few more years to keep those precious memories alive in the soft glow of the check engine light.
–
Copyright 2023 Jase Graves distributed exclusively by Cagle Cartoons newspaper syndicate.
Graves is an award-winning humor columnist from East Texas. His columns have been featured in Texas Escapes magazine, The Shreveport Times, The Longview News Journal, and The Kilgore News Herald. Contact Graves at [email protected].