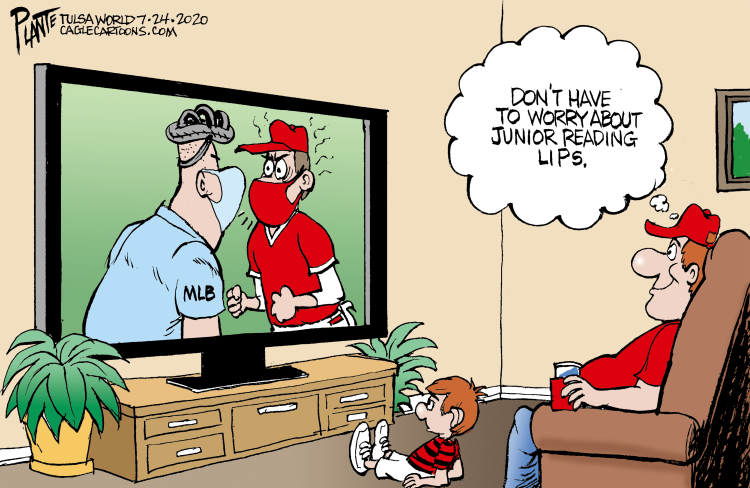 Subscribers Only Content
High resolution image downloads are available to subscribers only.
---
Not a subscriber? Try one of the following options:
OUR SERVICES
PAY-PER-USE LICENSING
FREE TRIAL
Get A Free 30 Day Trial.
No Obligation. No Automatic Rebilling. No Risk.
During World War II, 130,000 American soldiers and nearly 19,000 U.S. civilians were prisoners of war.
The Japanese camps where POWs lived offered brutally inhumane conditions, but on all but the worst circumstances, a little recreation was possible, and baseball was the preferred pastime.
In his book, "POW Baseball in World War II," author Tom Wolter tells the stories of baseball played behind barbed wire in the most unlikely places, including Central Asia, along the Baltic Seacoast, in Indonesian jungles, and in Japanese cities where guards challenged prisoners to games. Refusal would have been dangerous.
Games were played, said one POW, to avoid crushing boredom, and to create a "Little America." Within the camps, the players formed leagues, and rivalries were intense. Umpiring disputes were heated, and ringer roster-stacking allegations common. Prison-run newspapers detailed the games in prose that would have made Damon Runyon proud.
Among those liberated from POW camps was Army Air Force Sergeant Augie Donatelli, a future National League umpire. Stationed in England with the 379th Bomb Group as a tail-gunner on a Boeing B-17 Flying Fortress, one of the Air Force's most dangerous jobs, Donatelli's plane, during the first daylight mission over Berlin, was shot down. Looking back, Donatelli said that "fighters [were] diving at us, 20-millimeter shells exploding all around. We flew into the clouds to hide. What action! That day 68 bombers were shot down."
Donatelli, who previously had flown 17 successful missions, parachuted out but broke his ankle when he hit the ground. Trying to escape from the forest after his fall, Donatelli recalled that he heard a Nazi soldier yell, "Halt," and was soon a Stalag Luft IV POW.
During his 14 months as a POW, Donatelli tried to escape twice, but was recaptured. Former National League umpire and friend Doug Harvey later recalled, "He always laughed when he talked about his second attempt. He was hiding in a haystack, but didn't get all the way in. His rear was showing. One of the German guards got him out with a pitchfork."
As a young boy, Donatelli, the son of Italian immigrants, worked in Western Pennsylvania's coal mines. Donatelli told the Society for American Baseball's Oral History Committee, "It was dangerous and hard work, but what else were you going to do? I started even before graduating from high school." But Donatelli began his 24-year career, which ended with him universally regarded as one of baseball history's best umpires, when he presided over POW softball games.
Before Donatelli enlisted, something he said that his patriotic spirit compelled him to do, he had played shortstop in the Class D league for the St. Louis Browns. But Gus, as Donatelli's friends called him, sensed that his skills weren't up to MLB snuff. After graduating from umpire school, his new career began, and soon, he was umpiring in the big leagues, where he became famous for his quick hook and the dramatic gestures that accompanied it.
By the time he retired, Donatelli had worked four All-Star games, five World Series, two League Championship Series. Donatelli was also behind the plate for four no-hitter and several notable historic moments, such as when Whitey Ford set the World Series record for scoreless innings and when Don Drysdale set the mark for consecutive shutout innings in a season. He was present when Stan Musial hit five homers in a doubleheader, and when "The Man" got his 3,000th base hit, and when Nate Colbert hit five homers and knocked in 13 RBIs in doubleheader.
In 1970, Donatelli helped organize the Major League Umpires Association, which eventually led to today's umpires earning an average $235,000 salary.
When Donatelli looked back at his career, he pointed with pride to missing only one game in 24 years, and his patriotic World War II service. "I felt it was something I had to do, not to escape the mines but because you just felt it was up to you to get into it," Donatelli said.
At age 75, Donatelli died at home in St. Petersburg, Fl.
–
Copyright 2022 Joe Guzzardi, distributed by Cagle Cartoons newspaper syndicate.
Joe Guzzardi is a Society for American Baseball Research and Internet Baseball Writers' Association member. Contact him at [email protected]