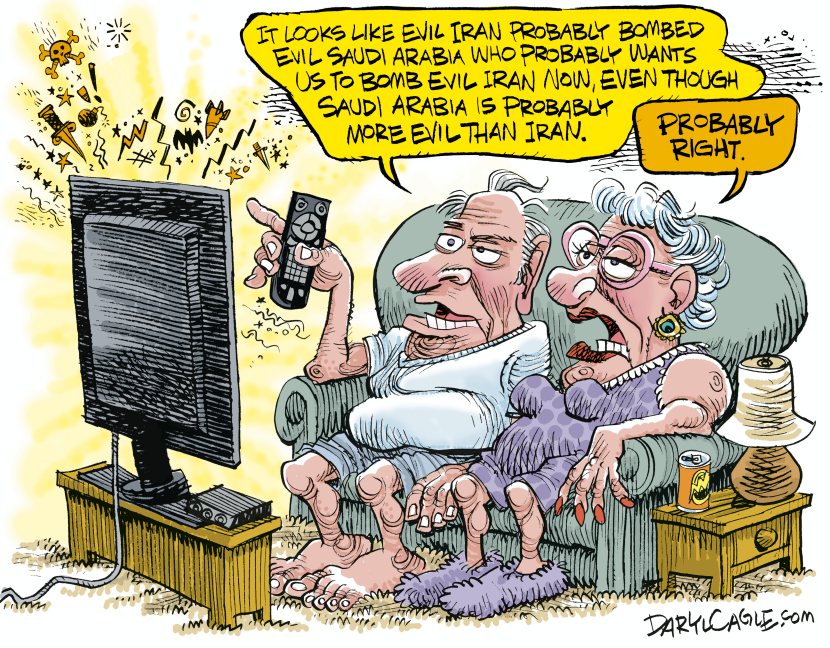 The world is fortunate the mid-September aerial attacks on Saudi oil fields and production facilities were not more serious. The strike, which reportedly knocked half the country's production of crude oil offline, could have had a devastating effect on global energy supplies.
No one is quite sure who was behind it or how it was done. The Houthi rebels in Yemen said they did it – but few people believe they have the ability to have carried it out, at least not without help. Others suggest the guilty parties are actually in Tehran, which may explain the alleged rocket attack on an Iranian tanker which, even to the untrained eye, looks like a retaliatory move.
Things in the region were heating up even before President Donald Trump's unexpected announcement that the U.S. would be significantly downgrading its presence in Syria. There's a lot at stake economically if things get hot. The Abqaiq oil processing facility in eastern Saudi Arabia, which turns out about 5.7 million barrels of crude per day, is estimated to be responsible for about 6 percent of global output.
In the short-term, the U.S. is in a better position than it's been in decades to help make up for production shortfalls. The fracking revolution has turned America into a net oil exporter for the first time in decades. But the real focus of our efforts, and the Saudis, should be figuring out what happened and why, and how existing defenses can be improved to make sure future attacks are not able to take critical energy infrastructure down.
It's important not to get out too far in front on any one theory even as the U.S. But Russian President Vladimir Putin and others have said the attack showed the U.S. Patriot surface-to-air missile system already deployed there don't work – or at least don't work as they're supposed to.
Putin's objectives in the region are quite different from ours. Forget for a moment that he may be trying to destabilize the entire region to solidify the toehold Barack Obama gave him during the earliest days of the Syrian crisis. He'd prefer the Russian-made S. 400 system be used by countries currently reliant on or thinking about purchasing U.S.-made products to defend their skies. By placing blame for the success of the attack on the failure of the Patriot system, the critics of U.S. missile defense efforts are playing into Russia's hands.
It's difficult to believe that a proven system like Patriot, which is deployed in 17 countries and has been used successfully in hundreds of combat engagements, simply failed. A missile defense system is only as good as the sum of its parts. In the absence of an integrated, layered system that has different components working together to protect against various contingencies, gaps will open up.
The U.S.-made Patriot system was built to protect against high-flying targets such as jets or ballistic missiles. Drones and short-range cruise missiles like those some experts believe were used in the attack on the Saudi production facilities, fly too low to be detected by its radar. But, when combined with other systems like THAAD and Counter Unmanned Aircraft Systems adversary targets, the Saudi sites and others like them elsewhere around the globe could be fully protected.
Missile defense works – and has for some time. It's revolutionized America's global warfighting and defensive capabilities while helping to keep our allies safe. The success of the Sept. 14 attack appears to have resulted from subpar integration of U.S. and Saudi air defense systems, something the U.S. government is already reportedly at work trying to improve. The problem, if there is one, is not the technology so much as how it's been used in the past and how it will be used in the future.
The American product still delivers the best bang for the buck.
–
Copyright 2019 Peter Roff. Distributed exclusively by Cagle Cartoons newspaper syndicate.
Peter Roff is a senior fellow at Frontiers of Freedom and a former U.S. News and World Report contributing editor who appears regularly as a commentator on the One America News network. Email him at [email protected] Follow him on Twitter @Peter Roff