Pollsters were on the minds of cartoonists this week, as we inch closer and closer to the 2022 midterm elections. Unfortunately, American's won't have a say in the makeup of the Supreme Court, despite the institution's plunging approval ratings. 
Editors also went with cartoons about Vladimir Putin and his continued invasion of Ukraine, especially after his suggestion about the use of nuclear weapons last week. 
Here are our top ten most reprinted cartoons of the week:
#1. Jeff Koterba, Cagle.com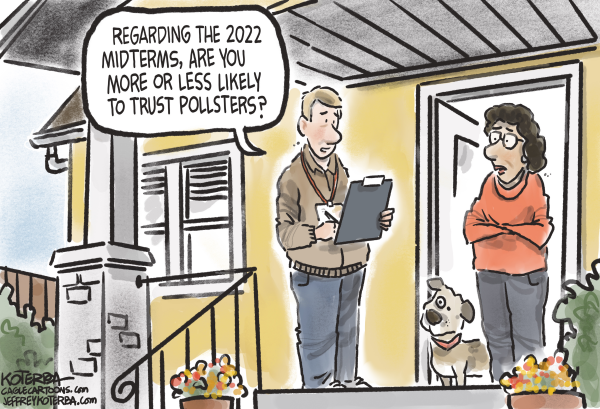 Subscribers Only Content
High resolution image downloads are available to subscribers only.
---
Not a subscriber? Try one of the following options:
OUR SERVICES
VISIT CAGLE.COM
FREE TRIAL
Get A Free 30 Day Trial.
No Obligation. No Automatic Rebilling. No Risk.
#2. R.J. Matson, Cagle.com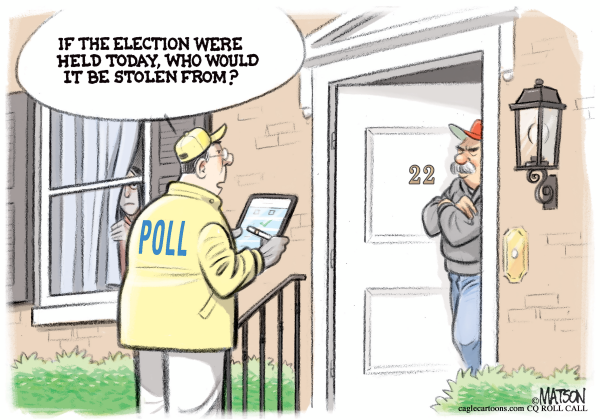 #3. Dick Wright, Cagle.com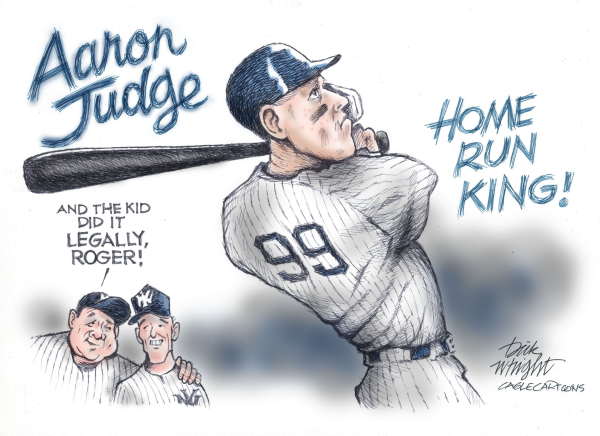 #4. Dave Granlund, Cagle.com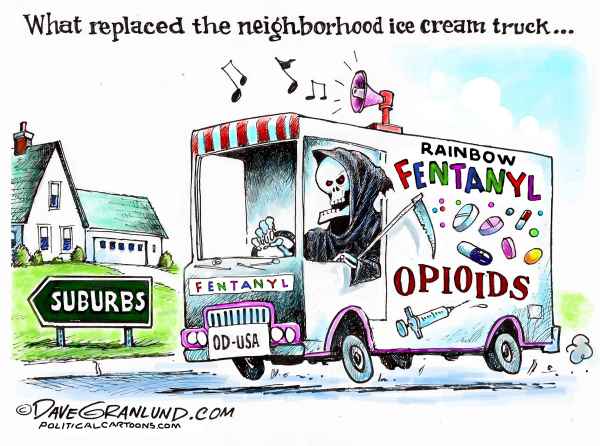 #5. John Cole, Cagle.com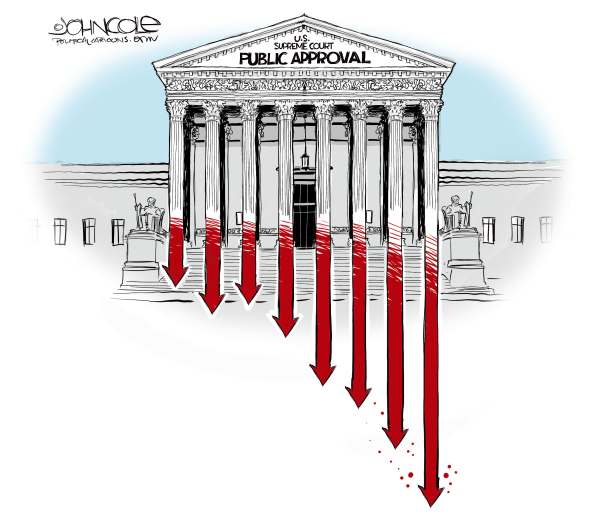 #6. John Darkow, Columbia Missourian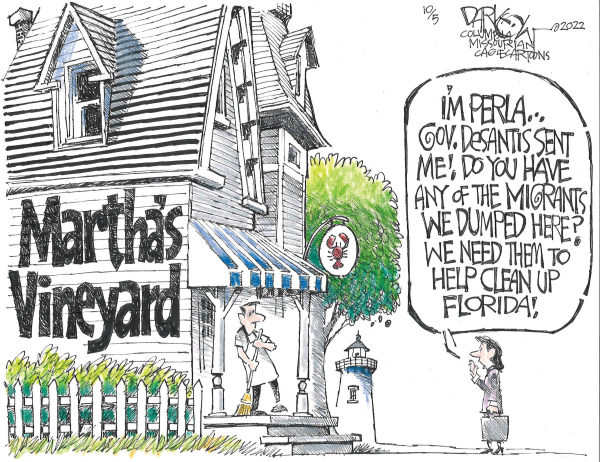 #7. John Darkow, Columbia Missourian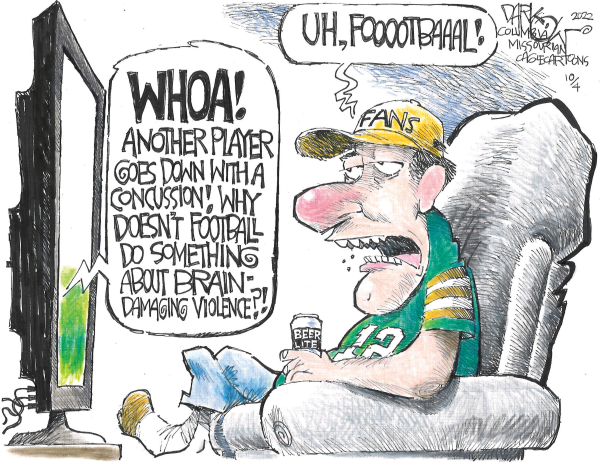 #8. Dick Wright, Cagle.com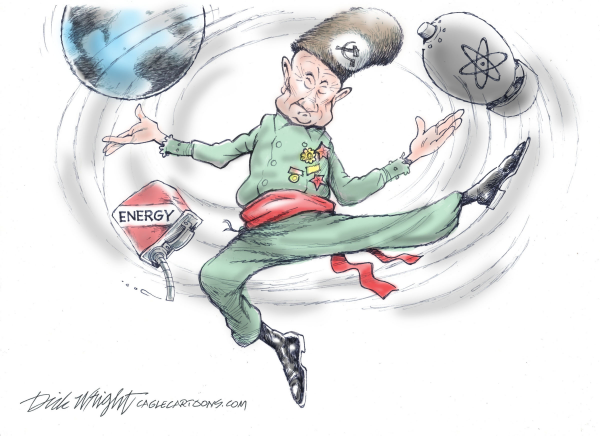 #9. Rivers, Cagle.com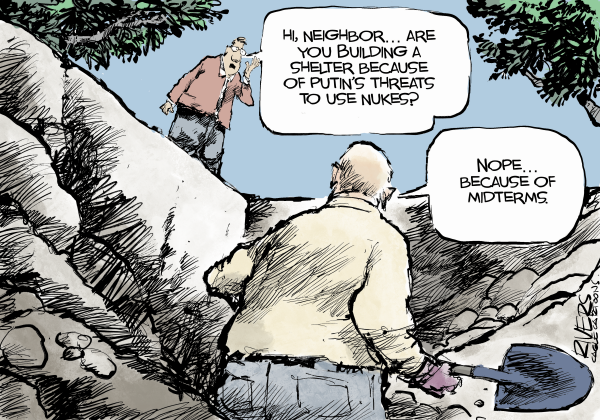 #10. Kevin Siers, Charlotte Observer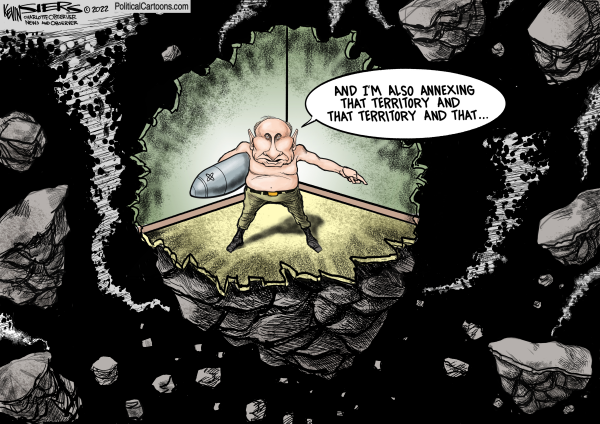 –
Daryl Cagle is the publisher of Cagle.com and owner of Cagle Cartoons, Inc, a syndicate that distributes editorial cartoons and columns to over 700 newspapers. See Daryl's blog at: DarylCagle.com. See all of the cartoons at Cagle.com.