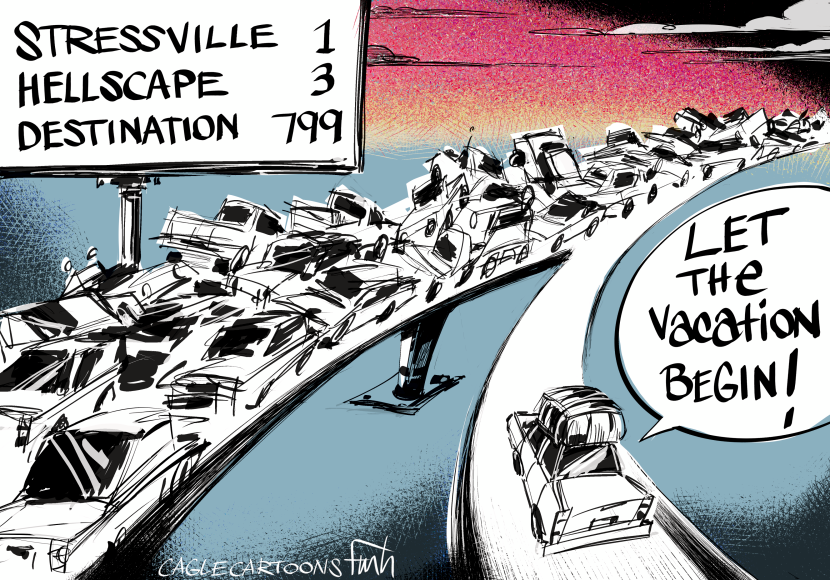 Subscribers Only Content
High resolution image downloads are available to subscribers only.
---
Not a subscriber? Try one of the following options:
OUR SERVICES
PAY-PER-USE LICENSING
FREE TRIAL
Get A Free 30 Day Trial.
No Obligation. No Automatic Rebilling. No Risk.
Recently, I took a break from my grueling summer staycation for a business trip to exotic Amarillo, Texas. (Try to contain your jealousy.)
I had never visited Amarillo – other than passing through in the middle of the night on my way to Colorado ski resorts during my Clearasil-laden teen years – so I was fairly excited by the prospect, mainly of what I might find to eat there.
Before I went, I did a little research on the city and its history, and I discovered the name comes from a Spanish word meaning "No, it has nothing to do with armadillos." I was also excited to learn that Amarillo was historically a cattle-marketing center, which meant that I would probably not go hungry.
And speaking of hungry, our flight landed at around 10:30 p.m., and other than a fun-size bag of subatomic airline pretzels, I hadn't eaten any supper. It didn't help that our Uber driver's floorboard doubled as a fast-food packaging landfill, so once we reached our downtown hotel, even an armadillo sounded appetizing – if I had some ranch dressing for dipping. When I travel to a new city, I always try to sample some quintessentially local cuisine, so, naturally, I ordered a pizza from Domino's, with extra ranch dressing.
The next evening, after a full day of business tripping, my colleagues and I attended a minor league baseball game at the impressive Hodgetown ballpark, the home of the Sod Poodles. Before this trip, I wasn't sure what a sod poodle was, but I was pretty sure it was an armadillo. I was soon corrected by the team's website, which claims that "sod poodle" is another name for a prairie dog. (I'm still pretty sure it's an armadillo.)
I love the festive ambience of a live baseball game where I can eat my way through all nine innings–and occasionally notice what's happening on the gridiron, or diamond, or whatever.
The Right Field Picnic Patio gave us access to an all-you-can-eat buffet of hamburgers, hot dogs, baked beans, potato salad, cookies and soft drinks. By the time the buffet closed, I was absolutely stuffed, so I could only manage a jumbo bag of roasted peanuts and a cranium-sized scoop of butter pecan ice cream to get me through the rest of the game. And to top it off, the Sod Poodles won – I think.
In all seriousness, I found downtown Amarillo delightful. The late June weather was warm and dry with a cooling breeze, which was a welcome change from summer in East Texas, where you inhale a six pack of humidity if you dare go outdoors.
Before heading to the airport on our last day, we grabbed lunch at the excellent Blue Sky Texas. I had a plus-sized chicken sandwich and a large pile of sweet potato fries – for health reasons. It was a delicious end to a great trip.
I hope to return to the Amarillo area soon since I only caught a glimpse this time around. Until then, I'll have fun memories anytime I order Domino's pizza and put on my official Sod Poodles ball cap. (I still say it's an armadillo.)
–
Copyright 2023 Jase Graves distributed exclusively by Cagle Cartoons newspaper syndicate.
Graves is an award-winning humor columnist from East Texas. His columns have been featured in Texas Escapes magazine, The Shreveport Times, The Longview News Journal, and The Kilgore News Herald. Contact Graves at [email protected].