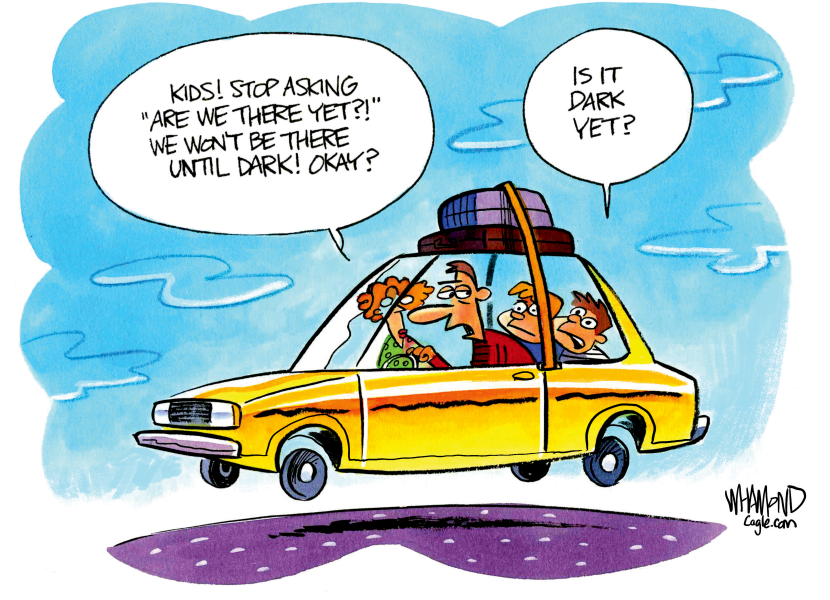 Subscribers Only Content
High resolution image downloads are available to subscribers only.
---
Not a subscriber? Try one of the following options:
OUR SERVICES
PAY-PER-USE LICENSING
FREE TRIAL
Get A Free 30 Day Trial.
No Obligation. No Automatic Rebilling. No Risk.
These days, getting all three of my semi-grown daughters together for a family activity is like herding cats who have cars, jobs at coffee shops and their own debit cards. So, when our girls were able to pencil us in for a quick weekend trip to San Antonio, my wife and I jumped at the chance . . . or sort of hopped. Our backs hurt.
Our justification for this little getaway was back-to-school shopping, which has come a long and expensive way from a new box of crayons and a Hello Kitty lunch bag.
San Antonio is a good six hours' drive from our home, including bathroom breaks that always seem to involve purchases of designer bottled water and energy drinks that cost more than the outfit I'm wearing. However, this historic Texas city holds lots of sweet memories from vacations past when the girls were little and just learning where Daddy keeps his wallet.
My wife and I enjoy San Antonio because of the city's walkable layout. We love to stroll down the less-crowded sections of the legendary and extensive River Walk at night while our daughters either complain about the walking, or stay in the hotel and complain that their legs hurt from the walking.
Our first stop in town was the landmark restaurant and bakery, Mi Tierra. On past visits here, my eldest and most expensive daughter deducted a significant number of Dad points when I made it "awkward" by allowing the ubiquitous wandering mariachis to play a tune at our table. This time, I was determined to do better – and heroically fought off four militant groups of mariachis before my third basket of chips arrived. I'm not sure she noticed my efforts, but I rewarded myself with a praline the size of an obese Chihuahua.
The next morning, we had breakfast at Schilo's German-Texan restaurant, where they serve their signature root beer on tap and where we were duped by a professional photographer who flattered us by claiming to want our photos for advertising purposes–and then, of course, sold us a few copies. Oh, well, she had a cool German accent, and she photoshopped me to look a little less creepy than usual.
Then we were off to the Shops at La Cantera – an enormous outdoor retail and dining area where, surprisingly, the girls didn't complain about walking. It was so hot outside that I was sweating everywhere except the insides of my nostrils – so I was forced to wait inside stores with an uncomfortable number of bra and underwear displays in the Dad-loitering areas.
We finished our trip the next day with a traditional visit to The Guenther House for brunch on the grounds of the historic Pioneer Flour Mills. While waiting for a table, we walked across the street to explore the Blue Star Arts Complex, full of galleries, craft vendors and vintage clothing shops – and where the most commonly uttered phrases by my children were "I forgot my purse in the car. Can I pay you back?" and "It smells like weed in here."
After I enjoyed a light brunch consisting of a face-sized sweet cream waffle, bacon, scrambled eggs, seasoned potatoes, and one of my youngest daughter's breakfast tacos, it was time to head home. Our credit cards are still smoking, and our backs still hurt, but my wife and I know these times will become more rare as the years pass, so we'll take them when we can – even if we can only hop at the chance.
–
Copyright 2023 Jase Graves distributed exclusively by Cagle Cartoons newspaper syndicate.
Graves is an award-winning humor columnist from East Texas. His columns have been featured in Texas Escapes magazine, The Shreveport Times, The Longview News Journal, and The Kilgore News Herald. Contact Graves at [email protected].